Charles Town Sportsbooks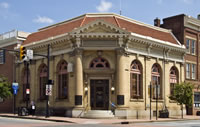 Charles Town, West Virginia, is home to the famed Hollywood Casino at Charles Town Races, which has one of the state's two Thoroughbred tracks. In fact, the six-furlong course is one of America's busiest, with over 240 days of on-site racing every year. That bookmaking acumen has already served the Charles Town sportsbooks well once they opened for business.
That said, there is only going to be one sportsbook in Charles Town proper (at the Hollywood), while the rest of the nearby venues are a bit of a haul. In fact, the nearest other future sports betting location to Charles Town is the famed Greenbrier (though its luxury facilities are so cost-prohibitive that most Charles Town players won't want to make that 200-mile drive). So for Charles Town sports betting, the Hollywood Casino at Charles Town Races is where it's at.
Just don't confuse Charles Town, WV, with Charleston, WV, because if you do, your plans to visit the Hollywood Casino at Charles Town Races will be derailed by at least 320 miles and 5-plus hours of driving time, costing you lots of money that could otherwise go towards wagering at the Charles Town sportsbooks.
Betting On The NFL In Charles Town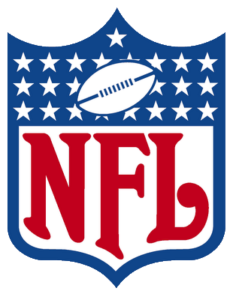 While Charles Town is not home to an NFL team, and indeed, neither is West Virginia, the NFL remains incredibly popular. One of the most common questions asked about Charles Town betting is how to wager on the NFL in Charles Town. You basically have two options. First, you can use a local sportsbook, such as the Hollywood Casino. Second, you can use the offshore sportsbooks that are accessible within the United States. These sportsbooks are registered in other countries, and have obey the laws of those countries. You can still access them, however, because of how the internet works. Either option is a good one. If you prefer being in public, sitting with a crowd and watching your bets play out, you should check out the local casinos. If you prefer mildly better lines on
Best West Virginia Sports Betting Sites - 100% Trusted + Safe
| | | | | |
| --- | --- | --- | --- | --- |
| | | 50% Up To $250 | VISA + Wire Transfer | |
| | | 50% Up To $1,000 | VISA, Bitcoin, Cash Wire | |
| | | 50% New Member Bonus! | VISA, Bitcoin | |
| | | 100% Up To $300 | VISA, Bitcoin | |
| | | 50% Up To $1,000 | Bitcoin, Wire Xfer, VISA | |
Is Sports Betting Currently Legal In Charles Town
Sports betting is legal in Charles Town and the rest of the state for that matter. The state legislators passed SB 415 in March 2018, formally legalizing the activity. They went ahead with the legalization even before the final decision of PASPA (the Professional and Amateur Sports Protection Act of 2002). Of course, in May 2018, the Supreme Court did in fact overturn PASPA and West Virginia was ready to go. Because the WV government has set such a low-price barrier for their state gambling venues to open their own books ($100,000 licensing fee renewable every five years plus a 10% sportsbook revenue tax rate), it allowed for every racino in the state to offer a land-based sportsbook. In addition to these options, Charles Town bettors can access the online sportsbooks that are located outside of the United States. These sportsbooks have mildly better odds on hometown teams, so if you want to wager on a nearby NFL team, you might want to check them out.
What Is The Minimum Age To Wager At Charles Town Sportsbooks?
The minimum age to wager at Charles Town sportsbooks is currently set by state law at 21 years old, which is in line with how old one must be to play table games and slot machines in West Virginia's casinos too. However, online sportsbooks like those mentioned above (Bovada et al.) only require their players to be 18 years old, which makes you think there is a nice option to gamble early where they can learn the ropes and refine their skills before hitting up the Hollywood Casino at Charles Town Races for sports betting in West Virginia with the locals. But we recommend that you wait until you are 21 to use our recommended online offshore sportsbooks as well. The fact of the matter is those sportsbooks abide by local laws when it comes to the minimum age, which is 21 in this case. If you break that minimum age, you will be liable to lose all your winnings, and will also be open to legal punishments as well - do not gamble underage. If you're over 21, you're all good - you can wager on all the sports you want, from the NFL to the Kentucky Derby.
Best Sportsbooks In Charles Town
The best sportsbook in Charles Town is the only one present at the moment: The Hollywood Casino at Charles Town Races. They opened their betting lounge at the end of August 2018 for a soft launch and officially opened on September 1, 2018. At this venue, you can place wagers on your favorite players, teams, and events live at the racino itself. An online version is also available where you do not have to be at the track to actually wager; however, federal laws do prevent out of state submissions, so any bet you attempt to make outside of WV lines will not be accepted.
With sites like Bovada and the rest, however, you can bet on sports no matter where you are in not just WV, but in the entire country. For that reason, offshore sports betting for WV residents will always offer the most accessible wagering options. Also, these sites will not be one-sided towards the local teams like West Virginia University as everyone and their mother will be putting their money on side of the bet. You can find better odds with the online, offshore version and feel comfortable knowing you are 100% within your right.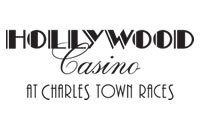 Hollywood Casino at Charles Town Races

Address:

750 Hollywood Dr, Charles Town, WV 25414

Phone:

304-725-7001
The Hollywood Casino at Charles Town Races is a premier venue for both fans of the ponies and fans of casino slots, table games, sports betting and poker. Indeed, thanks to Hollywood's horse racing bookmaking acumen, the Hollywood Casino sportsbook is already one of the best in the entire region in offering fair lines and odds. With the extreme popularity of sports betting, the venue's horse racing action has already drawn more attention in. And that's good because the Charles Town Races course is home to some of the sport's premier events, like the $1,250,000 Charles Town Classic, the Race for the Ribbon, and the West Virginia Breeder's Classic.
For non-gamblers (or those simply taking a break from the action inside the racino itself), the Hollywood Casino features the 9 Dragons Asian fusion restaurant, the chain's trademark Epic Buffet, the famous Final Cut Steakhouse, and several other eateries and bars (the latter of which you should certainly check out before taking in any of the venue's nightly concerts or comedy shows).
While there is some lodging on-site (The Inn At Charles Town has 150 rooms), many guests will opt to stay in the town itself, where they'll have easy access to a whole spate of fun activities, including hikes through the majestic Cascade Falls, tours of the Old Opera House and the Jefferson County Museum, and even spooky nighttime "ghost and vampire tours."
So whether you're visiting the area to play the ponies, the slots, the tables, or even to enjoy the Charles Town sportsbooks, you can rest easy knowing that this West Virginia locale has something for everyone in your party, no matter what.