Potential West Virginia Sportsbooks To Meet With Pro Leagues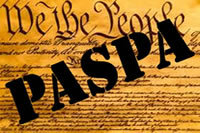 After receiving criticism regarding sports betting legislation, West Virginia casino operators are reportedly meeting with several of the pro leagues.
The NBA and MLB Sports Betting Model
Sources are reporting that representatives from Major League Baseball and the National Basketball Association will be in the state this week at the request of Governor Jim Justice.
Back in March, the state Legislature passed WV SB 415 without the signature of Justice. Shortly after the passage of the law, the governor discussed calling a special session in order to address certain aspects of the sports betting legislation. An excerpt from the law reads the following:
"An act to amend the Code of West Virginia… to permitting wagering on the results of certain professional or collegiate sports or athletic events and other events authorized as West Virginia Lottery sports wagering activities, after a federal law against such wagering is no longer in effect."
The law contains none of the language that the MLB and NBA have been lobbying for over the past several months. The pro leagues have been suggesting a sports betting model that would include a one percent "integrity fee" that operators would be required to pay the league, along with exclusive data rights and control over certain types of wagering.
The NBA and MLB have been pushing their sports betting initiatives across the U.S., with Indiana being one of the states that have introduced legislation coinciding with league demands. With West Virginia going as far as enacting a law without meeting any their proposed terms, the leagues want to further address their concerns.
Details Of WV Sports Betting
As it stands, the West Virginia sports betting law could see sports betting in West Virginia brought to the state's casinos within 90 days of the Supreme Court decision on the federal ban.
The West Virginia Lottery will oversee all aspects of sports betting in the state, including licensure, regulation, and operations. All five casinos in the state are on board with offering sports betting and there is also the potential for mobile sports betting apps. The law leaves room for each gaming facility to contract with the sportsbook operator and software provider of their choice.
So far, operators and legislators in the state have not vocalized any intentions of changing the current sports betting law. SCOTUS will announce their decision on Murphy vs. NCAA by Dec. 21, 2018 at the latest, and WV Lottery General Counsel Danielle Boyd has noted that the state will continue to work diligently to bring sports betting to its licensed facilities.
Best West Virginia Sports Betting Sites - 100% Trusted + Safe
| | | | | |
| --- | --- | --- | --- | --- |
| | | 50% Up To $250 | VISA + Wire Transfer | |
| | | 50% Up To $1,000 | VISA, Bitcoin, Cash Wire | |
| | | 50% New Member Bonus! | VISA, Bitcoin | |
| | | 100% Up To $300 | VISA, Bitcoin | |
| | | 50% Up To $1,000 | Bitcoin, Wire Xfer, VISA | |