UIGEA Mobile Issues?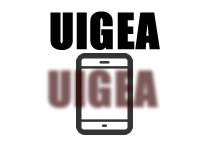 While it's one of the few states in the US to already roll out a comprehensive sports betting regulatory bill (HB 415) for its in-state racetracks and casinos, West Virginia isn't quite ready to offer public, brick-and-mortar sports betting just yet.
However, when it does (which most analysts estimate should only take a month or so), WV residents can expect to find full sports betting menus at The Greenbrier luxury hotel and casino, the Hollywood Casino at Charles Town Races, the Mountaineer Casino, Racetrack and Resort, the Mardi Gras Casino and Resort, and the Wheeling Island Hotel-Casino-Racetrack.
Additionally, there is the West Virginia Lottery to consider, which – as the overseer of the new sports betting industry in the state – may reserve one of the state's five licenses for itself, thereby having the potential to roll out sports betting at convenience stores and other locations where lottery tickets are commonly sold.
However, even with the marginal convenience of casino-/racino-based sports betting and the much more convenient convenience store concept, the most convenient way to bet on sports in West Virginia is going to be online via a home computer or – even more conveniently – a mobile app on your iPhone or Android handset.
But such a West Virginia sports betting app could be "problematic," according to WVU economics professor Brad Humphreys. Humphreys' concern is that online and mobile sports betting "gets into a different law that was not rescinded by the Supreme Court." He then explains that this law, the Unlawful Internet Gambling Enforcement Act of 2006 (UIGEA) is still in effect, and it supposedly stops the use of credit/debit cards and EFTs (electronic fund transfers) from being used to pay for any online wagering activity, buy-ins and payouts alike.
"That could be a snag," Humphreys said.
Fortunately, if the UIGEA is the only thing Humphreys sees standing in the way of West Virginia's adoption of mobile, app-based, online sports betting, there should be absolutely no problem whatsoever. All it takes to understand why is to read the law itself. Per the filing, the UIGEA:
"prohibits gambling businesses from knowingly accepting payments in connection with the participation of another person in a bet or wager that involves the use of the Internet and that is unlawful under any federal or state law."
Later language in the bill lumps financial institutions (banks et al.) in with "gambling businesses" as being barred from knowingly processing these payments, but the thrust remains as stated above. For the UIGEA to have any effect, the online system or app would have to be a "gambling business" (which sportsbooks are technically not), but more importantly, the actual activity has to be "unlawful under any federal or state law."
Well, good news, WV residents! The Supreme Court overturned the Professional and Amateur Sports Protection Act (PASPA, 1992), so there is no federal law barring sports betting, and West Virginia passed HB 415, so sports betting in West Virginia is legalized and regulated in the state. In other words, the UIGEA, as written in plain English, does not apply to West Virginia (or any other state that has instituted its own sports betting infrastructure in the wake of PASPA's overturn).
Best West Virginia Sports Betting Sites - 100% Trusted + Safe
| | | | | |
| --- | --- | --- | --- | --- |
| | | 50% Up To $250 | VISA + Wire Transfer | |
| | | 50% Up To $1,000 | VISA, Bitcoin, Cash Wire | |
| | | 50% New Member Bonus! | VISA, Bitcoin | |
| | | 100% Up To $300 | VISA, Bitcoin | |
| | | 50% Up To $1,000 | Bitcoin, Wire Xfer, VISA | |