Next Up To Bat In The Fight For Legalized Sports Betting is…West Virginia?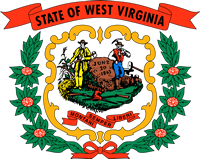 You'd think that the next state poised to take over the goliath legal battle for legalized sports betting from New Jersey would be a big one, like New York or Pennsylvania. While these states do have legislation in the works and are trying to help, the best state in place to help bring legalized sports gambling into fruition is none other than the Mountaineer State as West Virginia's H-2751 §29-25A-2 sports betting bill has been introduced.
WV is not a large state. In fact, it's got one of the smallest populations in the US. But this state has been at the forefront of the fight since New Jersey began its elongated court struggles. West Virginia is the only state that can claim to have been a supporter of New Jersey's efforts from the beginning. State Solicitor General Elbert Lin drafted the Amicus Curiae for both Cases.
How Is WV poised to take over the fight?
West Virginia is uniquely able to take up the baton should New Jersey's case be turned down by the Supreme Court. Aside from NJ, West Virginia is the only state whose sports betting legislation actually takes on the federal court, rather than just standing by. The six other states with legislation in the works have all taken a wait-and-see approach to their bills, all dependent on the repeal/amendment of federal regulations. West Virginia's legislation (HB-2751 §29-25A-2) takes the federal government by the horns, using verbiage within the bill that literally goes against PASPA:
§29-25A-2 Authorization of sports betting notwithstanding federal prohibition.
"Whereas our State Attorney General is challenging the usurpation of the federal government of state authority to regulate sports pool betting and has articulated in the briefs of the State of West Virginia in Cristie v. NCAA, 16-476, U.S. Supreme Court, that the U.S. Congress has no power to prevent state governments from authorizing sports betting as a form of gaming and therefore, the Legislature finds that it is reasonable and appropriate, for the State of West Virginia to proceed with legalizing sports pool betting pursuant to this article."
Read The Entire Bill - West Virginia HB-2751
How Could West Virginia Succeed If NJ Doesn't?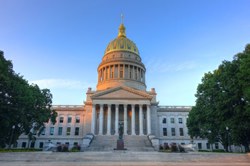 New Jersey's first court case, known as Christie I, was shot down by the Third Circuit Court of Appeals in part because it didn't have preemptive legislation that would allow for the regulation of sports betting, and therefore was not ready for Judiciary Review. NJ lawmakers also hadn't made the appropriate constitutional amendment. West Virginia has not only seen to that, but has also proposed the constitutional amendment that was the other missing element from Christie I. West Virginia has already laid out a tax plan, a regulatory commission, and guidelines for everything, setting them up for Judiciary Review right from the get-go.
Another factor that might lead to West Virginia's success would be the different court circuit that they are a part of. WV is in the Fourth Circuit Court of Appeals. This Circuit has three apiece of Republican and Democratic judicial appointees. Whereas the Republican side of the panel bodes well for a well-argued federalism case, the democratic side of the panel bodes well for the gambling aspect of the case. That being said, we have had no indication how this panel of judges would receive this particular case.
The main argument for sports betting in West Virginia hinges on Solicitor Lin's assertion that PASPA is wholly unconstitutional, similar to New Jersey's Ted Olson's tactic. He purports that PASPA violates the anti-commandeering doctrine of the Tenth Amendment. According to Lin:
"As the Supreme Court has often explained, the point of the anti-commandeering doctrine is to ensure that Congress does not avoid responsibility by forcing the States to implement federal policy rather than doing so itself. That concern applies whether Congress compels States to act or prohibits them from doing so. . . .A federal law that prohibits State action—particularly one restricting or conditioning a State's ability to issue licenses—could result in precisely the sort of misplaced blame that the anti-commandeering doctrine aims to prevent."
He goes on to make a point that the federal government imposed this ban throughout the US, but did not come up with an alternative plan for federal regulation of sports betting. Because of the lack of federal regulation, Lin argues that there is no reason that the federal government should be able to take away the states' rights to regulate gambling on their own. He also purports that PASPA violates the equal sovereignty clause by giving preferential treatment to one state (Nevada) over the rest because there is no distinction as to why that is the only state able to regulate sports betting.
So What Happens Next?
First, H 2715 needs to make it fully past legislature before session is over on April 8th. It is expected to pass both the House and Senate without any problems. Then, it would need to be signed into law by Governor Jim Justice, who by the way, has the perfect name for someone who signs legislation into law. Finally, the lottery commission, who would act as the regulatory authority over all gambling activities in WV, would need to begin setting up regulations and licensing guidelines for casinos that would offer the sports betting.
From there, the case would more than likely be brought up to the Fourth Circuit Court of Appeals, where West Virginia will begin the lengthy court battle that New Jersey has been fighting for years. It won't be a speedy process, but having a state take up the fight almost immediately after another state shows the federal government that there is not only a want but a need for the reexamination of PASPA and other federal sports betting laws.
Best West Virginia Sports Betting Sites - 100% Trusted + Safe
| | | | | |
| --- | --- | --- | --- | --- |
| | | 50% Up To $250 | VISA + Wire Transfer | |
| | | 50% Up To $1,000 | VISA, Bitcoin, Cash Wire | |
| | | 50% New Member Bonus! | VISA, Bitcoin | |
| | | 100% Up To $300 | VISA, Bitcoin | |
| | | 50% Up To $1,000 | Bitcoin, Wire Xfer, VISA | |